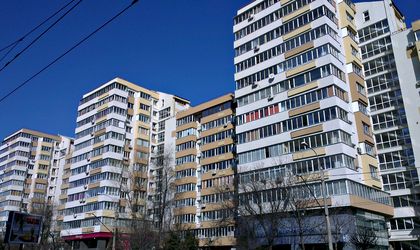 In the first semester of 2018, the population's loan volume reached RON 128.3 billion, up 5.3 percent compared to the end of last year. The increase was mainly due to the 5.5 percent increase in mortgage loans, sustained by the Prima Casa (First Home) program, according to a periodical analysis by Andrei Radulescu, chief economist of Banca Transilvania.
National Bank of Romania (BNR) statistics show that the total non-government credit balance increased for the sixth month in a row at a monthly rate of 1.4 percent to RON 242.4 billion, a new record high.
Non-government loans denominated in RON increased by 1.9 percent month/month to RON 157.7 billion, a development supported by the low level of the real cost of financing: the population component rose by 1.9 percent to RON 88.9 billion, the company segment recorded a 2 percent advance to RON 68.8 billion.
Thus, in the first semester the balance of total non-government credit increased by 6.5 percent year/year, the increase of the RON component by 16 percent year/year counterbalancing the decline in the currency segment by 7 percent year/year.
On the other hand, the total credit extended to the population increased by 5.3 percent to RON 128.3 billion in the first semester. The increase of the mortgage reached 5.5 percent to RON 69.8 billion, a record level for this type of credit and this increase was made almost exclusively on the basis of the Prima Casa program.
According to Radulescu's analysis, consumer credit also rose 5.2 percent to RON 56.6 billion – the highest level since March 2013. At the same time, the credit extended to companies increased by 3.3 percent as compared to the end of the year to RON 114.2 billion in the period January – June 2018.
"Thus, at the end of June the credit denominated in national currency accounted for 65 percent of the total non-government credit from the last decades)," concluded Radulescu.