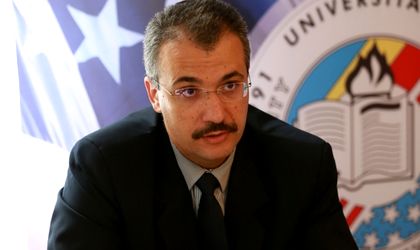 More university graduates in Romania want to obtain additional degrees. According to a D&D research commissioned by the Romanian-American University from Bucharest, 60 percent of the young people said that they want to enroll for a master's degree program.
More than half of the respondents said they wanted to obtain a master's degree and their is growing interest from students to pursue PhD and MBA studies.
"Young people understand the importance of the studies and the value added that they bring in their career. More and more young people want to make a step towards the professional life after accumulating the necessary knowledge and are prepared for the practical experience. And we are not only referring to the bachelor's graduates who attend a master's program, but also the ones who complete their studies with a PhD or MBA program. The case of the latter is often represented by those who already took a few important steps in their career and want more, a specialization and to gain more knowledge both in professional environment, as well as in the academic environment. Therefore we encourage young people to use their practical experience from the study years to complete the formation as professionals, " said Ovidiu Folcut, the rector of Romanian-American University.
More than a half of the young people want to continue their education at the same university. Therefore, 30.7 percent percent said that they will go "for sure at the same university", while 25.2 percent said that they will "probably go to the same university."
This interest is seen also among the bachelor's graduates of the Romanian-American University, so that 30-40 percent of the them want to continue their master's studies within the university.
The survey was carried out by phone and had a sample of 675 persons. Half of the respondents were people aged 16-23, while the rest were parents with kids in this age bracket. The research was made between April and May and is representative at a national level.
Georgiana Bendre