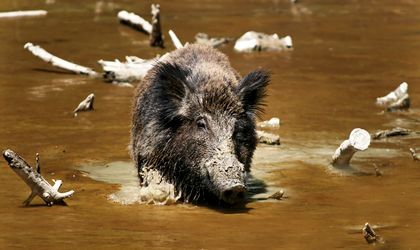 Danube Delta Biosphere Reserve Governor Malin-Matei Musetescu said that 1,200 wild boar and 2,400 jackals from the Danube Delta will be killed due to African swine fever.
"At this time, the situation is dramatic in the Danube Delta as regards wild boar. If we did not kill him, I guarantee you that within three months the wild boar, if nothing else came out, would probably be less than 10 percent. This is a population that is biologically condemned, " explained the governor.
According to Musetescu, the jackals bave to be killed because are a transporter of this virus and another animal that can spread African swine fever is the cow.
The governor of Danube Delta believes that if only boars and jackals are shot, the problem of swine fever will not be solved and the domestic animals should be restricted.
There are more that 600 outbreaks of swine fever in the country and only seven were reported to be closed.