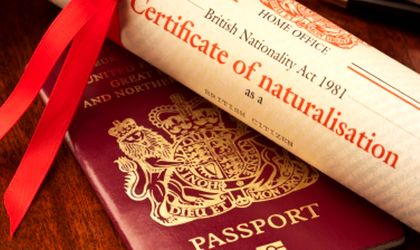 Almost 30,000 EU nationals applied to become UK citizens between June 2016 and June 2017, according to the Guardian.
The sharpest rises were seen for German, Italian and French nationals – the numbers more than trebled over the last three years, as a result of the Brexit referendum.
By volume, Polish nationals topped the list of those seeking British citizenship, with almost 6,200 applying in the 12 months before June 2017, 44 percent higher from the previous year. Romanians ranked third in terms of volume, but the rise in numbers compared to previous years was not as sharp as it was for other EU nationals.
Half of the applications made in the year after the Brexit referendum were made on residency grounds, while almost 7,000 were made in the same period on behalf of minors, up 77 percent from the previous year.
There was also a sharp rise in the number of EU nationals applying for citizenship through marriage – number more than doubled compared to the years before the referendum.