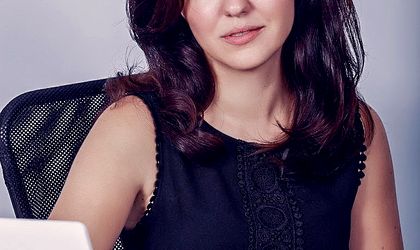 Moore Stephens KSC has opened an office in Timisoara and has appointed Alina Solomon as a partner. In the new Moore Stephens KSC office, Alina Solomon as Partner in charge of the Outsourcing Business Line across the Group.
"Our success is to have a unique team with the right expertise. I am pleased to welcome Alina who led a very dynamic practice for almost 10 years and has the enthusiasm and drive needed to succeed in today's fast changing environment. Besides the Greek, French and Russian desks that our clients already benefit from, through our expansion in Timisoara we are pleased to create also an Italian and a Spanish desk. This allows our clients to talk with our specialists in their native language and ensures a high quality of service and communication," said Mamas Koutsoyiannis, CEO of Moore Stephens KSC, in a press release.
On joining Moore Stephens KSC, Alina Solomon said: "I am delighted to join such a dynamic and fast growing firm and certainly together we can exceed our client expectations and provide the environment to empower and grow our people".
Solomon has over 10 years of professional experience. Aș part of the company's Professional Services team, Alina is coordinating the Outsourcing Department of Moore Stephens KSC. She is located in Timisoara and advises both local and internațional businesses on accounting, taxation, payroll and HR Administration.
Georgeta Gheorghe