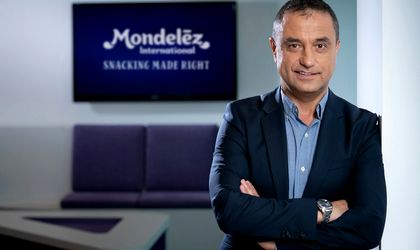 Mondelēz International, Inc. today announces that it has formally integrated with recently acquired Chipita Global S.A., a high-growth leader in the Central and Eastern European baked snacks category.
The acquisition, which was completed in January 2022, enables Mondelēz International to offer a broad bakery portfolio in Europe, meeting growing consumer demand for this segment. Chipita's products currently reach two billion consumers across more than 50 countries, and strong growth has already been seen across the business following the acquisition.
After the formal integration with Chipita, Mondelēz International's Business Unit in South Central Europe will consist of Romania, Bulgaria, Greece, Cyprus and the East Adriatic Markets – Serbia, Croatia, Slovenia, Bosnia and Herzegovina, Montenegro, Albania, North Macedonia and Kosovo.
Ivo Naydenov, VP & Managing Director South Central Europe at Mondelēz International said: "I am extremely excited to mark the historic moment that Mondelēz International and Chipita formally come together as one company. After six months of working together, we are in a very strong position to focus on our ambitions to innovate with new product combinations and grow Chipita brands in new and established markets.
Becoming a global leader in the baked snacks category will contribute to accelerated growth for Mondelēz International, as we continue to build our position in snacking in Europe, by creating the right snacks, for the right moment, in the right way."