The British Royal Family welcomes a new heir after the Duchess of Cambridgegave birth to her third child yesterday. The boy will be fifth in line for the throne. But do you know which other countries have royal families? Find out below.
Bahrain – King Hamad bin Isa – since 1999 – The royal family is Sunni, but has ruled the majority-Shiite nation since 1783. The constitutional monarchy does grant Shiites some role in the government, but it is limited, and this has sparked many pro-democracy protests in the country.
Belgium – King Philippe – since 2013 – The King was sworn in only hours after his father abdicated. His position is symbolic, but he has an important role of creating unity in the country in a complicated political climate.
Bhutan – King Jigme Khesar Namgyel Wangchuck  – since 2006 – The King is 38 years old, and he came to the throne after his father abdicated in his favour. He began his reign overseeing the democratization of his country by presiding over the last sessions of the parliament where electoral laws, land reform and other important issues were deliberated. He stated that the responsibility of this generation of Bhutanese was to ensure the success of democracy.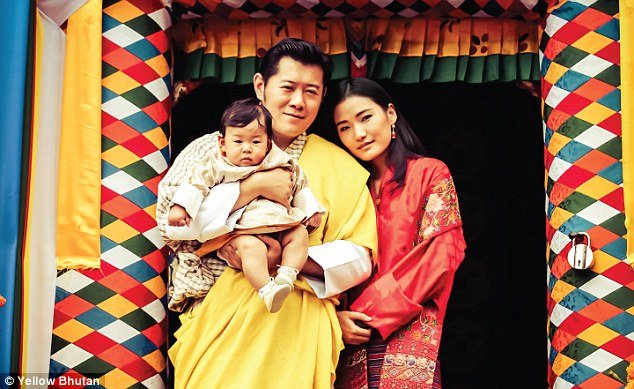 Brunei – Sultan Hassanal Bolkiah – since 1967 – He appoints virtually all of Brunei's ruling bodies, including the Legislative Council and the Supreme and Sharia Courts. His 1,800-room palace, the Istana Nurul Iman, is considered the world's largest private residence.
Cambodia – King Norodom Sihamoni – since 2004 – He was chosen by Thailand's Royal Throne Council from a pool of eligible male royals. Sihamoni's post is a symbolic one, but he had earlier served in real political roles, including as Cambodia's ambassador to UNESCO. The current King has spent more of his life living outside Cambodia than residing in the country.
Denmark – Queen Margrethe II – since 1972 – The Danish royal family enjoys remarkably high approval ratings in Denmark, ranging between 82% and 92%. Margrethe is an accomplished painter, and has held many art shows over the years. She is also a chain smoker, but she now reportedly only smokes in private.
Japan – Emperor Akihito – since 1989 – The Japanese monarchy is the oldest continuous hereditary monarchy in the world. According to legends, Akihito is the 125th emperor in his line, though there's some debate as to the exact count of emperors.
Jordan – King Abdullah II – since 1999 – Although he isn't technically the head of government — Jordan has an appointed prime minister — he has very real political powers, including the ability to veto any law and dissolve parliament at will.
Kuwait – Emir Sabah al-Ahmad – since 2006 – He has two sons, Sheikh Nasser (Deputy Prime Minister and Minister of Defence), and Sheikh Hamed. His wife and two other children have passed.
Lesotho – King Letsie III – since 1996 – The King is a "living symbol of national unity," per the national constitution, and he has no political powers.
Liechtenstein – Sovereign Prince Hans-Adam – since 1989 – The dynasty's membership, rights and responsibilities are defined by a law of the family, which is enforced by the reigning Prince and may be altered by vote among the family's dynasts, but which may not be altered by the Government or Parliament of Liechtenstein.
Luxembourg – Grand Duke Henri – since 2000 – The Grand Duke represents "a symbol of stability, a single figure at the head of state, above the daily political business."
Malaysia – Yang di-Pertuan Agong Muhammad V – since 2016 – The structure of the monarchy in Malaysia is ceremonial and unique. Each state has a hereditary leader, called a sultan; every five years, the sultans elect one of their members to serve as king.
Morocco – King Mohammed VI – since 1999 – King Mohammed VI voluntarily shrank some of his powers when, in the wake of the Arab Spring uprisings of 2011, he enacted a series of reforms to Morocco's government, a constitutional monarchy. While he still has significant powers — including appointing the prime minister and members of the government — he can no longer dissolve the parliament or call for new elections.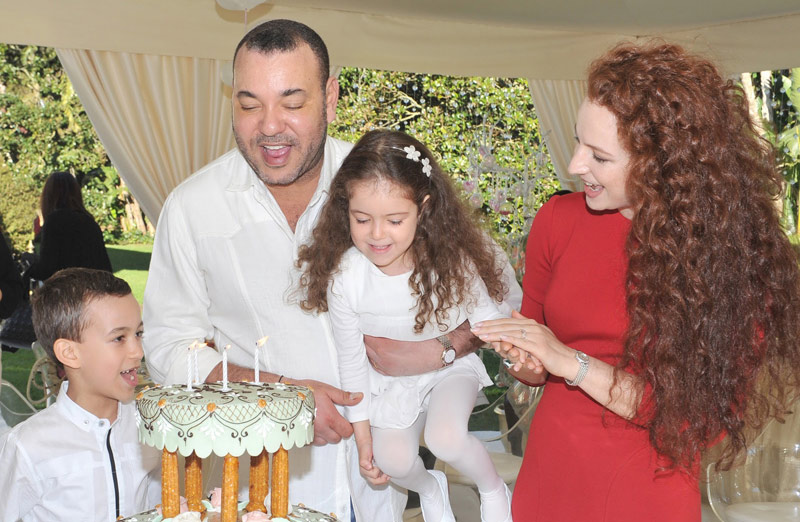 Netherlands – King Willem-Alexander – since 2013 – The Netherlands has a bicameral parliament, so the monarch doesn't rule directly. But King Willem-Alexander still has an important role as the president of the Council of State, an advisory body with roots in the 16th century. No law may be submitted to parliament unless it goes to the council first.
Norway – King Harald V – since 1991 – Norway's King has a number of important-sounding but entirely ceremonial roles, including appointing the Norwegian cabinet and the prime minister — but only with the approval of the parliament.
Oman – Sultan Qaboos bin Said – since 1970 – Sultan Qaboos bin Said has ruled Oman, its government, its treasury and its military since he overthrew his father in a 1970 palace coup. His family has ruled since the 1700s, although it lost its East African territory in the 1800s.
Qatar – Emir Tamim bin Hamad – since 2013 – The family is known for ostentatious wealth and for working aggressively to expand their country's regional, oil-funded influence.
Saudi Arabia – King Salman bin Abdulaziz – since 2015 – According to estimates, the ruling family includes as many as 30,000 people. The monarchy was hereditary by agnatic seniority until 2006, when a royal decree provided that future Saudi kings are to be elected by a committee of Saudi princes.
Spain – King Felipe VI – since 2014 – Members of the Spanish Royal Family are often asked by non-profit charitable, cultural, or religious organizations within and without Spain to become their patrons, a role the Spanish constitution recognizes. It is incumbent for the monarch "to exercise the High Patronage of the Royal Academies". Royal patronage conveys a sense of official credibility as the organization is scrutinized for suitability.
Swaziland – King Mswati III – since 1986 – The House of Dlamini is the royal house of the Kingdom of eSwatini, commonly known as Swaziland. Mswati III, as king and Ngwenyama of Swaziland, is the current head of the house of Dlamini. Swazi kings up to the present day rule together with the Queen Mother. The Swazi kings, like other Nguni nations, practice polygamy and thus have many wives and children.
Sweden – King Carl XVI Gustaf – since 1973 – Sweden is one of the few monarchies that allows female succession, which means Princess Victoria Ingrid Alice Desiree will become queen at the end of her father's reign, so far of 40 years. King Carl XVI Gustaf, the current monarch, is a ceremonial figure.
Thailand – King Vajiralongkorn (Rama X) – since 2016 – The King of Thailand's titles include Head of State, Head of the Royal Thai Armed Forces, Adherent of Buddhism and Upholder of religions. There is a strict, and strictly enforced, lèse majesté law in Thailand. Criticism of the king, queen, crown prince, and more recently, former kings, members of the royal family, and even their pets has long been strictly prohibited, with large fines and prison sentences of up to 35 years being imposed. However, Vajiralongkorn's private life continues to be a controversial subject of discussion in Thailand, although not publicly.
Tonga – King Tupou VI – since 2012 – He served as Tonga's High Commissioner to Australia, and resided in Canberra until the death of King George Tupou V on 18 March 2012, when ʻAhoʻeitu ʻUnuakiʻotonga Tukuʻaho became King of Tonga, with the regnal name ʻAhoʻeitu Tupou VI.
United Arab Emirates – President Khalifa bin Zayed – since 2004 – As its name suggests, the United Arab Emirates is a federation of seven districts, each of which is governed by a hereditary monarch who bears the title of emir. Traditionally, the emir of Abu Dhabi is also the federation president. Today that's Khalifa bin Zayed al-Nahyan, who's been in charge since his father died in 2004. He is thought to have personal wealth of about $5 billion.