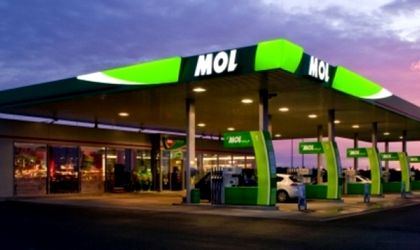 MOL Group's retail sales volumes in Romania (including fuels, LPG and lubricants) rose by 16 percent in H1, to 311 kt, thanks to the favorable macro environment, the company said in the half-year report sent to investors on Friday.
Diesel sales volumes increased by 16 percent versus the first half of 2015, to 223 kt, while gasoline sales went up by 13 percent, to 78 kt.
"We already see the benefits of our previous retail acquisitions in the Czech Republic, Slovakia and Romania. Following the recent acquisition in Slovenia I am happy to report that this week we have just announced the closing of the acquisition of Eni's downstream business in Hungary. With this transaction we now have more than 2,000 service stations, serving daily more than 1 million customers in Central Eastern Europe, further cementing MOL Group's leading role in the region", said Jozsef Simola, chief financial officer, MOL Group.
In the second quarter of 2016 against the same period of last year, diesel sales increased by 14 percent, to 119 kt, and gasoline volumes rose by 11 percent, to 42 kt.
On a Group level, MOL retail sales volumes went up by 12 percent in H1, to 1,941 kt, at a similar pace with the April-June period. MOL Group estimates that motor fuel demand rose by 5 percent, on average, in the 10 CEE countries where it has retail operations.