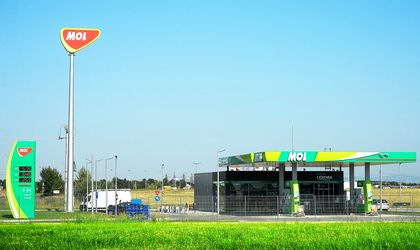 MOL Group announces today the financial results for the third quarter of 2016. The operational result EBITDA was HUF 165 million (USD 590 million). Taking into account these results, MOL has improved the estimation regarding the profitability at the level of 2016, increasing the level forecasted for the operational result at around USD 2.2 billion.
MOL has developed a wide program of periodical maintenance work according to the planning, at Dunarea refinery at the oil-chemical combine Tiszaujvaros, which has an influence on the Downstream segment results. On this segment the EBITDA was stable compared with the previous quarter, but under the level of the same period of the last year.
The oil and gas production was 107,000 oil barrels equivalent in oil (bep) in the third quarter, a growth by 6 percent compared with the same period of the last year, as a result of the increase in the oil production. Overall on the nine months, the average production was 110,000 bep/day so that MOL is to reach te superior level of the target interval regarding the hydrocarbons this year.
Due to the production growth and the the MOL efforts in the costs control, EBITDA and the Upstream segment has grown by 12 percent, this being the first growth after 2011.
Zsolt Hernadi, president –CEO of MOL group, said: "MOL Group has continued to generate results and solid cash flows in the third quarter of 2016, benefiting from integrated business model. Now we are confident that we can not only reach but exceed the annual objectives initially planned, so we improved the estimation regarding EBITDA to approximately USD 2.2 billion."
MOL Group is an international integrated company with the headquarter in Budapest with operations in over 30 countries, with approximately 25,000 employees worldwide.
Georgiana Bendre