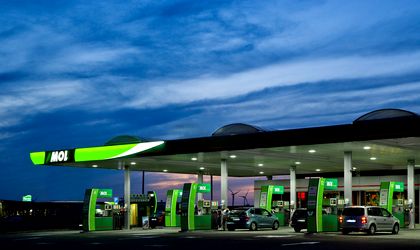 Hungarian Mol retail sales were stable in Romania in the first half of 2018 compared to the same period in 2017. Thus, retail sales of gasoline volumes slightly decreased by 1 percent, while diesel volumes increased approximately 2 percent, compared to the same period last year.
EBITDA reached USD 1.3 billion after the first six months of last year, so the company has upgraded its target for this year to USD 2.4 billion.
The upstream EBITDA reached USD 612 million in the first six months, 37 percent higher than last year due to rising oil and gas prices. Downstream's Clean CCS (EBITDA) operating result was USD 492 million in the first half of 2018, down 24 percent from last year, based on a very high base, mainly affected by unfavorable macroeconomic developments.
The Consumer Services segment hit record results, ending the first six months of the year with an EBITDA of USD 192 million, 28 percent more than an year earlier. The increase was due to a combination of higher margins on the non-fuel segment and a steady increase in fuel sales due to higher fuel consumption in CEE. The non-fuel margin continued to grow at a sustained pace than the fuel margin, reaching a 27 percent share of the total margin, 24 percent more than last year. The Gas Midstream segment achieved an EBIDTA result of USD 116 million in the first half, up 8 percent from last year.
The Mol Group has operations in more than 30 countries and 26,000 employees around the world and controls four refineries and two petrochemical plants at the level of integrated supply chain management in Hungary, Slovakia and Croatia. The company also has a network of approximately 2,000 gas stations in Central and South Eastern Europe in 9 countries, of which 213 in Romania.