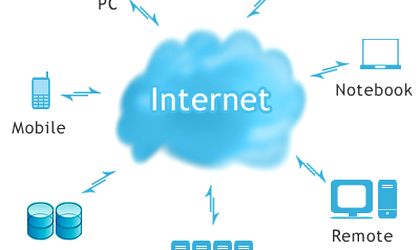 Mobile technologies, solutions for video conferences and business solutions for social networks will continue their upward trend over the next years, according to the UCC (unified communications and collaboration) Market Predictions for 2013 and Beyond carried out by Frost & Sullivan.
Corporate clients tend to migrate towards integrated communication solutions offered by the same provider. While at the moment, half of the companies analyzed by the survey use many integrated applications from different suppliers, it is estimated that their number will decrease to 24 percent.
Projects of virtualisation of communication platforms and cloud implementations will also develop more and more.
While only 6 percent of the organizations questioned by Frost & Sullivan said they already implemented virtualisation solutions, nearly 40 percent intend to introduce such solutions over the next year.
Less than 33 percent of the organizations in question implemented a unified communications and collaboration solution (UC & C) in the cloud.
Those who were cautious to do that mentioned security and control issues. It is to be expected that organizations will start to transfer in the cloud simple applications such as the email account and gradually turn to more advanced business solutions.
"Mobile technologies are confronted with an extremely dynamic growth, and the market in Romania does not remain behind in this trend. (…) More and more companies decide to introduce a BYOD (Bring Your Own Device) policy and the use of the mobile devices by employees at the work place need the development of an efficient and secure communication platform, with integrated mobile applications," according to Marcin Grygielski, territory manager for Eastern Europe of Interactive Intelligence.
Nearly 30 percent of the businesses are active in social media, an equal number use it to analyze the consumers' opinions while 25 percent use social media for marketing purposes.
Technologies for social networks and video conference are still niche, and have a limited growth forecast in the near future, but a sizable one on the long term.
 The survey canvassed 700 companies in the United States. 
Otilia Haraga