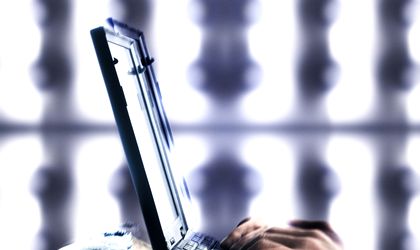 Last year, the number of mobile broadband internet connections went up by 39 percent to 4.23 million while the fixed broadband connection also went up by 9 percent to 3.26 million.
The penetration rate of mobile broadband internet is 17.1 percent per 100 households while that of fixed broadband internet amounts to 41.6 percent per 100 households. The calculations were done based on the preliminary data revealed by the Romanian census.
According to Catalin Marinescu, president of ANCOM, there was higher growth in the case of residential customers and in the rural areas.
In the second half of last year, there was a 14 percent increase in the number of connections in the rural areas, up to 0.68 million, while in the urban areas the growth was more moderate, of 2 percent, up to 2.58 million.
The growth of high-speed connections of at least 30 Mbps has been particularly buoyant, these reaching nearly 50 percent of the total number of fixed broadband connections.
"There were 3.11 million mobile broadband connections via mobile phones and 1.12 million broadband mobile connections via modems/cards/USB," said Marinescu.
The average traffic of a mobile internet user has reached 220 MB.
Otilia Haraga