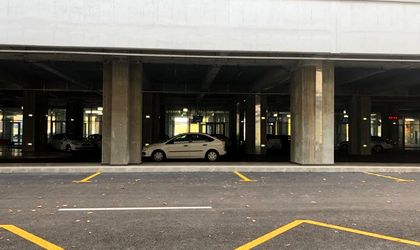 The Park & ​​Ride at Straulesti, the only parking lot of this type in Bucharest, has opened today at 11.00, the Transport Ministry announced. 
The construction of the Depot and the Multimodal Strauleşti Terminal was financed from the state budget and cost about RON 363 million with VAT, including surface arrangements.
The multimodal terminal facilitates passengers' access to different modes of transport: subway, car or road public transport in the capital or outside the city.
With 660 parking spaces, the depot with an area of ​​11,000 sqm and 13 lines of parking will be put into operation.
The car park is for drivers coming into Bucharest and planning to travel by subway, and the hourly parking rate will be RON 1.
The terminal is also equipped with access elevators in the above-ground parking lot and will have direct access to the Straulesti Metro Station via an underground gallery.
Lac Straulesti Metro Station is a subway station on the M4 line in Bucharest, inaugurated in March 2017.