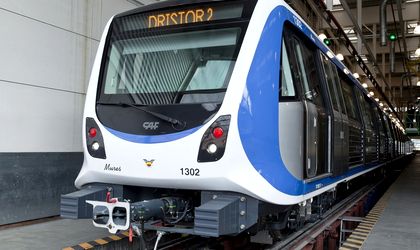 The Ministry of Transport (MT) published a document that estimates the total compensation amount for expropriations required for the construction of Line 5 of the Bucharest metro, the Eroilor to Pantelimon section, is estimated at RON 100 million. MT also estimates the costs of construction at RON 9.16 billion and says the line should be completed in full in 2032. 
"Following the review of the Feasibility Study, a number of 29 privately-owned buildings, with an area of ​​58,338 sqm and a total of 178 buildings belonging to the public domain, with an area of ​​311,019 sqm, were identified", MT showed in the document. 
So far, about RON 1.83 billion have been spent towards expropriations for the Drumul Taberei sections of the line, and another RON 7.33 billion will be spent for the entire line that will end in the Pantelimon area.
In MT's document, it is also estimated that the Drumul Taberei Subway could be ready next year after seven years of work. Section 2, Eroilor – Universitate – Piata Iancului, could be completed in five years, or by 2025, and Section 3 Piata Iancului – Pantelimon will be completed in seven years and put to use in 2032.