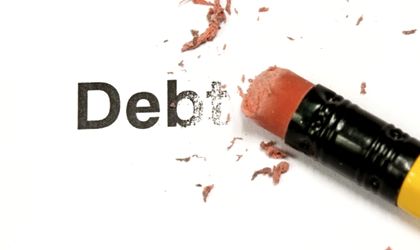 The Ministry of Finance wants to offer exemption from the payment of the property transfer tax by the people benefiting from the debt discharge law, according to a press release from the ministry.
The law project stipulates that beneficiaries can be any private person who uses the debt discharge for the first time. For any ulterior use of the mechanism a transfer tax will have to be paid.
"In addition, people who have already been foreclosed and moving to Article 8(5) of the Act to discharge the debt remaining will no longer have to pay tax on the transfer of real estate from the personal property and those who have already paid in any form, following the entry into force of the GEO, may require restitution. Currently, individuals who have undergone foreclosure of the mortgaged property by a credit agreement are required to pay income tax for the transfer of real estate from the personal property," the ministry's statement shows.
The same ordinance draft proposes to provide a simplified tax system and specific tax treatment in the taxation of field operators for making official statistics and the approval of another revenue ceiling than that established by law at the request of economic operators of certain events organizers.
The project will enter public debate, after which it will have to pass the parliament's vote.
Natalia Martian