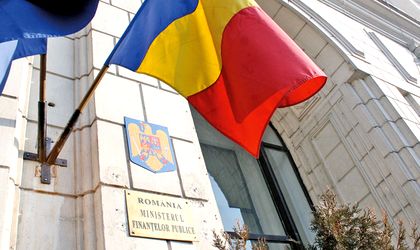 Romanian Ministry of Finance will force more than 600,000 individual taxpayers, including those receiving payments for intellectual property rights, rent and lease, to file the new unified tax statement online, offering bonuses up to 10 percent for early payment of taxes. The ministry may continue collecting at source taxes for intellectual property rights and land lease, ministry officials told journalists.
According to the new tax policy of the Ministry of Finance, individual taxpayers have to file an unified tax form until July 31 this year and until March 31 next year, declaring last financial year income and an estimation of future income.
Some of the changes have already been approved in a government meeting this week.
But the ministry, which spends EUR 10 million per year for sending postal mail to individual taxpayers, will force e-filing of income statements. For the last time, ANAF, the Romanian tax agency, will send letters to each individual taxpayer this year informing them about the amount of tax to be paid.
Individual taxpayers will also receive this year a letter from the tax agency with their automatically created Fiscal Virtual Space accounts and passwords.
Ministry of Finance data shows only 5 percent of individual taxpayers use Fiscal Virtual Space, a fiscal tool created a couple of years ago. Around 666,000 individual Romanian taxpayers have the obligation to submit fiscal statements and will have Fiscal Virtual Space accounts.
From 2019, all individual fiscal data will be available to individual taxpayers only through Fiscal Virtual Space and no more letters will be sent.
Filing can be done by both online and offline modes, in ANAF offices, but a bonus system will stimulate e-filing. Individual taxpayers filing online have a 10 percent tax discount if they pay taxes until July 15, and the discount drops to 5 percent if the payment is made until September 15.
For offline filing, tax discount is 5 percent for payments made until July 15 and 2 percent for payments made until September 15.
"We have to stimulate online filing, we have the technology and we could save public money. People will get use to the new system,"  Ministry of Finance official said.
For individual taxpayers having difficulty using a computer or going online, the ministry of Finance prepare a network of locations within the town halls to help e-filing, with local authorities' involvement.
For intellectual property rights and land lease, considered regular income, collecting taxes at source system could be maintained.
More than 63,000 persons, including journalists, are paid for intellectual property rights in Romania and more than 1 million are receiving rent from land lease, but not all of them are subject to tax.
The final tax rules for individual taxpayers will be available until May 2018.