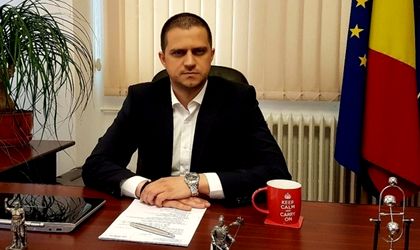 Foreign tourists coming annually in Danube Delta wouldn't even occupy 50 percent of the national stadium, said the Tourism minister, Bogdan Trif in a meeting with the authorities from Tulcea county.
"If we analyze the data, and I'm referring only to the foreign tourists for which there is a huge potential in the Delta, we observe that the in 2016 were approximately 16,000 tourists. In 2017 the number increased to 24,000 tourists. It's an important percentage growth. But if we analyze and make a figure a speech, if we took these 24,000 tourists annually and brought them on the national stadium at a football match of the national team of Romania, probably they wouldn't even occupy 50 percent of it, which leads to the exact negative balance compared with the huge potential of the Danube Delta," said Trif.
He reminded that in the last years were made several investments in the county, such as the  development of Sulina beach and the mini-harbor in Sfantu Gheorghe, and promised to support the touristic objectives proposals of the county's authorities.
"I promise you that these will be in top of the list in the policy that the Ministry will have in the following period," said the minister of Tourism.
In his opinion, Delta might be a destination for which tourists could make bookings three years before.
He concluded that all the investments that will be made will be based on the principle of durable development.