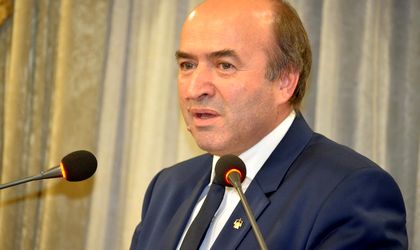 The minister of justice, Tudorel Toader, has announced that the Romanian authorities have prepared the extradition procedure for controversial businessman Sebastian Ghita, who is currently detained in Serbia.
"We are currently in the situation in which we expect the the verifications' end of legal reliability of extradition procedure start from the Courts. When we receive the decisions from the Courts, we start the extradition procedure, meaning the request. The Justice Ministry has already prepared this procedure. Until the decisions are coming, the legal provisions obliges us to keep waiting,"  said Tudorel Toader, on Tuesday in a press briefing at the Justice Ministry.
He added that the procedure will be null if it's not respected.
"Think of what would happen what would mean if us, in our turn, wouldn't respect the procedure, it would become null and would take advantage of it who has the interest to take advantage. So we are in this phase, in this stage," said Toader.
"It's an emergency procedure, the appeal can be formulated only by the prosecutor, the part doesn't participate, it cannot make the appeal (…) simply because it's not searched for, it's requested to be brought in the country. In maximum three days, the Court verifies and sends the decision (…) I hope there is no reason for appeal,I hope the decision is definitive," added Toader about the length of the procedure.
He reminded that National Office of Interpol announced on Monday that Sebastian Ghita was detained for 18 days.