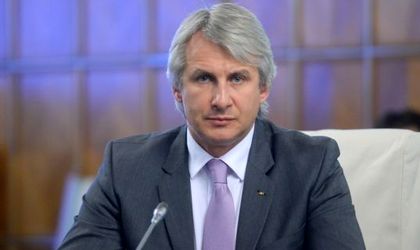 The government will set up a mechanism for the Romanians who want to transfer their pension funds from private administrators (Pillar II) to public pension budget (Pillar I), but the details of the transfer will be available by the end of June, according to the Finance Minister Eugen Teodorovici.
The minister provided no further details about how such a mechanism could be put in place. Pillar I is a public pension budget, meaning that contributions paid in one period by active generations are used in the same period to pay pensions of retired persons.
But Pillar II is a completely different system, based on accumulated funds of taxpayers during their working age used to pay their own pensions once they're retired.
"We are still working on the details for the mechanism, so I can't say too much right now. But it will be optional,"  Teodorovici told reporters.
The minister said the government wants to create a transparent and optional mechanism for those who choose to transfer their pension funds from Pillar II to Pillar I and supports competition between private and public pension systems.
At the end of last year, the government cut the contribution to Pillar II to 3.75 percent of gross wages in 2018, from 5.1 percent last year, justifying the decision by the increase of gross earnings by 25 percent after the transfer of social contributions from employers to employees.
At the end of February, Pillar II pension funds had total assets of RON 41.7 billion (EUR 9 billion), up 26 percent compared with February 2017, according to the Financial Supervisory Authority (ASF) data.