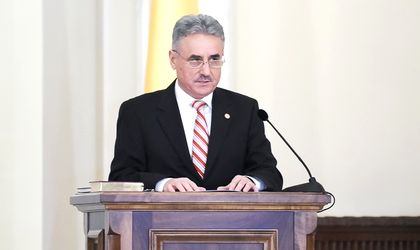 The Finance Ministry plans a draft bill to make changes to the Fiscal Code comprising the income tax of 10 percent from January 1 2018, fiscal deductions and the fiscal definition of the household, said on Wednesday the minister of finance Viorel Stefan.
" This thing doesn't mean a new tax or a new taxation mechanism, but the income tax that today is 16 percent and twe plan to lower  it 10 percent from January 1 2018," said Stefan in a press conference.
He added that only in such a taxation system can authorities introduce "the fiscal deduction mechanism that we are talking about and we committed to through the execution program."
"Therefore, to deduct the amounts from the taxation base for those who make revenues consume through funds, private pensions schemes, for health insurance systems, for health subscriptions, for the children's education, the entire list of deductions is already published to make such a revenues globalization scheme oprational, " said Stefan.
The minister concluded that a deduction system could stimulate some sectors, such as private pensions systems, private health insurances and educational programs.