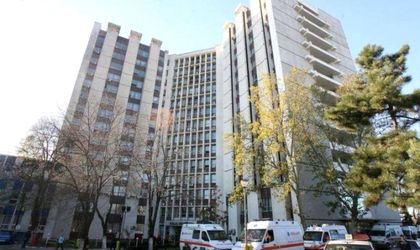 European Funds Minister Rovana Plumb announced a number of funding opportunities for projects to be implemented in the medical sector.
"The quality of life of young people with cardio-vascular conditions and of diabet sufferers will improve significantly with the help of two projects with a total value of EUR 2.5 million proposed for funding for the 2014-2021 Financial Mechanism by the Emergency University Hospital in Bucharest," Plumb said.
The minister spoke at the closing conference of the project on Improving health services in high risk pregnancies, premature birth and hematologic diseases, funded via Norwegian Grants 2009-2014, whose beneficiary is the Emergency University Hospital in Bucharest (SUUB).
With an EUR 1.76 million budget, the project aimed to improve healthcare assistance. "In what regards European funds, the good news is that via the Human Capital Operational Program (POCU) we will continue to fund projects dedicated to mothers and children. To this purpose, on March 31 we launched in public consultation the Guide Mother and Child. The call will have EUR 15 million allocation, and will benefit 15,000 mothers and children," Plumb said.
The Ministry of Regional Development, Public Administration and European Funds coordinates, as a National Point of Contact, the SEE and Norwegian Grants in Romania.