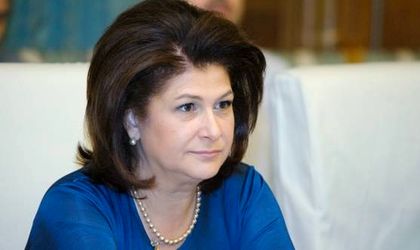 The absorption objective of European funds is 9 percent, meaning EUR 5.2 billion for this year, and in 2018 it will be 26 percent, says the delegated minister for European Funds, Rovana Plumb, on Friday.
"The money brought in Romania is compounded of EUR 1.9 billion on cohesion policy and the difference is on direct payments, the second pillar of EU of development- common agricultural policy (…) For the next year, the next objective is 26 percent," said Plumb.
She also said that the resort minister initiated a caravan that will move to all the country's regions and will offer consultancies to facilitate the European funds absorption and grow its rate.
The caravan will explain and prove how the European funds can be accessed and will gather information from the potential beneficiaries, proposals and solutions to facilitate the accessing procedure.