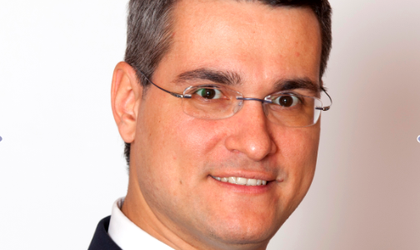 The current Government won't cut nor set a ceiling for child-raising indemnities and the legitimate party that has the possibility of changing these things is the Parliament, which initiated this legislation, says the minister of labor, Dragos Pislaru.
"An initial balance sheet is important for us to see how attractive is this indemnity and to see if the initial estimations fit the reality. Under no circumstance will this Government cut or set a ceililing for child-raising indemnities. The Parliament that adopted this legislation is the only party that normally should look for and see which are these consequences. As a result, the Government won't launch decisions to correct the Parliament, but all we want is to see how the Parliament estimations were made initially and to understand what can be done by Parliament, " said Pislaru.
A study made at the Labor minister's request shows that only 0.17 percent of the total of 142,990 beneficiaries of monthly indemnity for raising children, meaning 242 persons, consume a quarter of the allocated budget and there are quantums that amount to EUR 35,000. The biggest indemnity quantums were registered in Sibiu and in Bucharest in district 1, of RON 159,084, respectively RON 94,168 as a result of the incomes as associate member or authorized person to develop an independent activity.
Pislaru says that he was obliged to make public these numbers because "you cannot hide this reality."
"My version is the transparent one, that I was obliged to answer some of our colleagues' questions who wanted to know how it looks after a month since the implementation. It's natural to start from a reality, with data that need to be debated with the party that initiated them," added Pislaru.
According to him, at the moment the measure, as it was conceived, has to be analyzed if it leads to the birth rate growth or if there are other things that can be done.
Georgiana Bendre