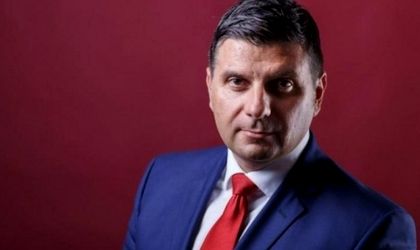 The risk period for the energy sector is not over yet, as the periods with cold weather will continue and the high energy price from the stock exchange will be found on the consumers' bill, said on Thursday the minister of economy, Alexandru Petrescu.
"The impact is always found in the final bill of the consumers, but what is important for us is that in these moments of crisis, we make a flashback how we got here. If from the perspective of the two transport operators Transgaz and Transelectrica, we made our job very well and we ensured the integrity of the system on both areas, the storage policy or the lack of coherence in this summer policy, with an impact on winter, maybe brought us in a risk area higher than usual," said Petrescu.
He underlined that the critical period is not finished yet, as the cold weather is still here.
"So as we pass this risky period, that is not over yet, we understood that there are still episodes of weather with low temperatures, so, as we pass this period, we have to already establish a clear policy regarding the stock for the next winter," said Petrescu.
The energy price on the spot market of the stock exchange OPCOM exceeded on Thursday RON 600/ MWh, an absolute record, double compared worth the beginning of this year. The energy consumption reached also this month a record level of over 9,000 MW.
Georgiana Bendre