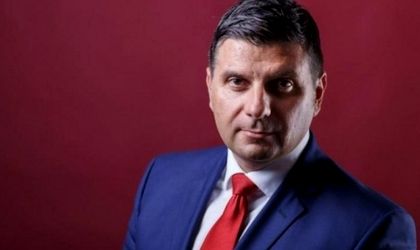 Minister for the Business Environment, Commerce and Entrepreneurship Alexandru Petrescu said on Wednesday that, by obtaining the status of member of the OECD will represent an acknowledgement of the economic and social progress recorded by Romania and will provide a message of trust to foreign investors in Romanian economy.
Mnister Petrescu attended the opening of the OECD conference in the context of Romania's bid to become a member.
The event addresses the common challenges faced by states in the area in their attempt to increase the volume of foreign investments and to promote exports while maintaining the competitiveness of national economies.
Thus, OECD representatives and those of the European Commission promoted the need to develop a new economic model in the area, based on integration between the EU economies, intensifying economic relations of countries in the region and making the best use possible of historic ties and traditional economic relations.
"Having a common platform to attract investment for Southeast Europe is essential for increasing competitiveness of the region, foreign direct investment as an engine for capacity expansion in the area of increasing technological component in the economy and access to successful international markets. Although there have been significant advances in the region in this area, we must step up joint efforts to stimulate the attraction of quality investments, so the impact can be reflected in reducing the disparity of development towards Western Europe countries, the Romanian minister said.