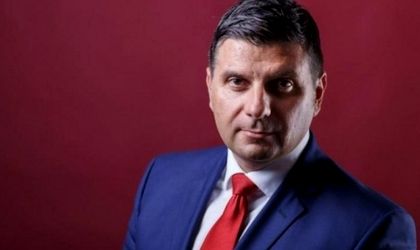 The economic value of creative industries might reach 10 percent of GDP until 2020 by introducing some support schemes, said the minister of business environment, trade and entrepreneurship, Alexandru Petrescu.
"The economic potential of cultural and creative sectors from Romania is very high, but unexploited at its true value. Due to its interconnection specific of creative industry, the effects of its support will be multiplied in other sectors, with an impact over the work force occupancy, education, investments attraction, innovation and exports growth. By introducing some support schemes of these industries, we'll capitalize the creativity and social, educational and cultural value that it represents, but also their economic value, estimating a contribution of this sector of 10 percent until 2020," said Petrescu.
The government approved on a Thursday the set up of a work group for the economic promotion of the cultural and creative sectors through strategies and programs for financial and legal support.
"In Romania there are special regulations only for some segments from the cultural and creative sectors, but they don't have a periodical structure, which create confusions and concept difficulties and of methodology. Also, unlike other EU states, until now the Romanian creative industry didn't have explicit regulations from the government for encouraging the creative and cultural industries. On the other hand, Romania has to align with the European tendency, that become at the same time constraints of the international market, to develop the Cultural and Creative sectors. To fulfill this objective, it's needed a facilitation of a creative economy," says the source.