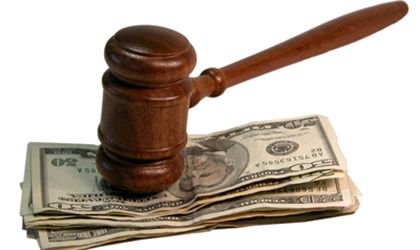 The Romanian minister of Communications Marius Bostan has denied accusations that the Electronic Public Acquisitions System (SEAP) is blocked, saying that "acquisition procedures are working without impediments."
Bostan added that "all acquisition procedures that exceed the direct acquisition limit can be carried out after application norms go into force, after June 2," according to HotNews.ro.
Bostan accused the former government led by Victor Ponta that, even though it had consultancy money to elaborate applications norms for the legislation regarding public acquisitions, it did not take this into account.
This statement came as an answer to direct accusations made by former prime-minister Victor Ponta, who said on his facebook page that "The administrative disaster generated by the interruption of the Electronic Public Acquisition System (SEAP), due exclusively to the incompetence of the Government of technocrats represents, in my opinion, the most sound and correct reasons for filing a vote of no confidence right after June 15. The fact that the entire country is blocked because of clear incompetence and carelessness is so serious that the Parliament must penalize it (with a no-confidence vote, but also a special investigation Commission)," said Ponta.
The new legislation regarding public acquisitions was adopted by Parliament on May 16 and promulgated by president Iohannis three days later. On May 23, the package was published in the Official Registry.
The new laws include the concept of "value for money" in the award criteria, which is designed to reduce the cost of public procurement on the long term.
Under the newly approved legislation, the public authorities will be able to make direct acquisitions, without holding a tender, for products or services that are worth less than RON 66,259 without VAT or for construction works that are worth less than RON 265,038 without VAT.
Otilia Haraga