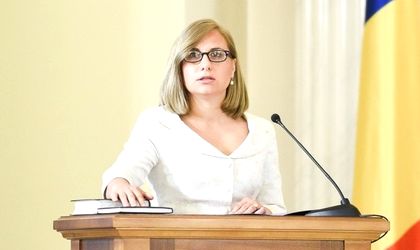 The minister delegated for Relations with Romanians from Everywhere, Maria Ligor, said during an official visit in the UK, that Romania monitors the Romanians' interests in this country and "requested  the British authorities' cooperation for the sanction of any acts that might be considered discriminatory or homophobe for European citizens or other foreigners in UK."
According to a release of the Ministry of External Affairs (MAE), Ligor met on the first day of her visit with the Commission president for Internal Affairs from the House of Commons, Keith Vaz.
"The minister delegate referred especially to the interest that the Romanian authorities have in the close monitorization of UK situation and the abolishment of the operational decision effects of the Brexit over the Romanians' situation within this country. Also, Ligor indicated that before leaving the EU, UK remains a member state with all the rights and obligations of this statute, including the freedom of circulation," says MAE.
Moreover, the British deputy referred to the "volatile politics situation" from London and the Parliament's role in the new context created by referendum. He appreciated "the significant contribution and the Romanians' involvement from UK and the UK's society development."
Georgiana Bendre