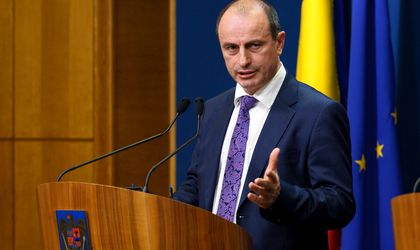 The minister of agriculture, Achim Irimescu, suggested that Romania should promote the commercial farming sector, with young people that would manage up to 200 hectares of farmland each.
"With the current subsidies and a good production, I think a good living can be secured with 150 hectares," said Irimescu, according to Agerpres newswire. He added that he did not hear of farmland getting sold for less than EUR 2,000 per hectare.
"From EUR 2,000 to EUR 9,000 – EUR 10,000 per hectare. It depends on the region. (…) It is clear that the farmand is capital and its value grows," explained the minister.
Irimescu stated that during his tenure, the procedures for attracting European funds have been simplified for farmers and entrepreneurs.
"There are still a lot of things that are not right, especially on programs where there is a lot of bureaucracy. In addition, we are talking about the behaviour of those in agencies, who interpret the law 'stricto senso' and I am very unhappy from this perspective," said the minister.
Ovidiu Posirca