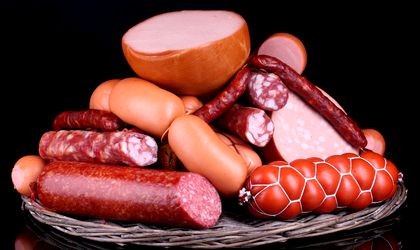 Romania could supply the US market with pork, after obtaining equivalence in the inspection system, Agriculture Minister Achim Irimescu stated at a Thursday meeting with a delegation of the United States Department of Agriculture (USDA).
"I would like to point out a very important aspect, that can influence in a good way the collaboration between our countries: finalizing the technical procedures of regulating Romanian meat and meat products on the US market, which involves re-establishing the equivalence of the inspection system of Romanian meat with that of the US Food Safety and Inspection Service (FSIS). Romania could export pork on this market", Minister Irimescu explained. "We hope that, in the future, the technical side of things will be solved and that our pork will reach US consumers," the Agriculture Minister said in a statement.
At the meeting the minister also spoke about the trade relations between the two countries. Minister Achimescu assessed that the value of Romanian agrifood exports to the US in 2015 stood at EUR 22.9 million, while imports from the US reached EUR 75.9 million, with a deficit of EUR 53 million. Accordingly, year-on-year, imports from the US doubled (+105.9 percent), while Romanian exports to the US increased by just 1.97 percent, which triggered an increase of the trade deficit.
In 2015, the value of trade in agrifoods with the US represented 0.85 percent of Romania's total foreign trade in agrifood and 3.1 percent of trade with third countries.
On June 16, Minister of Agriculture and Rural Development Achim Irimescu received a delegation of the USDA Washington led by Michael Scuse. US Ambassador to Romania Hans Klemm also participated in the talks.
Georgeta Gheorghe