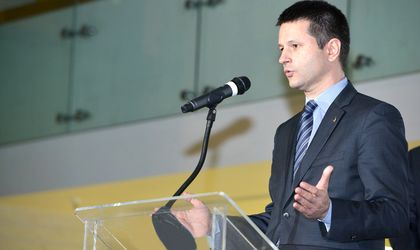 The minister of Energy, Victor Grigorescu, announced on Tuesday that the price of natural gas from the internal production will be frozen for a period of 9 months, to RON 60/ MW.
"We made two things in the Government meeting. We decided not to increase the price for the internal production for the natural gas for individuals and thermic energy producers, freezing this price at RON 60/MW for a period of 9 months. I've taken the necessary measures to be sure that in winter we will have sufficient gas quantity in deposits so that we avoid this traditional discussion if the deposits quantity is sufficient to cope with the cold season," said Grigorescu.
He explained that the freezing measure of gas price responds to "some particular market conditions."
Grigorescu adds that "if we hadn't taken this measure, we would have been in the position in which the final consumer would have had a regulated price potentially bigger."
Moreover, he said that an "explicit legislative framework" was created , in which it is confirmed that energy regulator ANRE is the institution that has to establish the storage obligation.
Georgiana Bendre