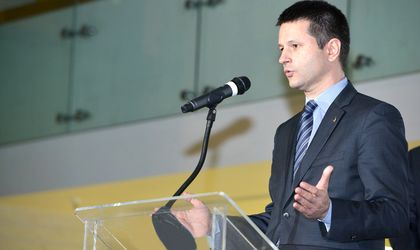 The National Company of Uranium will receive a state aid of RON 62 million for a six-month period, said on Wednesday the minister of Energy, Victor Grigorescu.
"The Government has taken this decision today, through an emergency ordinance, to save the National Company of Uranium and to give it the necessary time for a profound reorganization, so that it can come back on the market. At this moment we don't have any obstacle because we already have an agreement with the European Commission for a loan," said Grigorescu.
According to Grigorescu, the aid will be given in two installments, of RON 47.2 million and RON 14.8 million.
"Taking into account that there's already an agreement with the European Commission, the first installment will be given as soon as possible," added Grigorescu.
"There are already a series of measures to be adopted at the company level, both for costs reduction, as well as minimum updates for some installations or the introduction of a more efficient technological process," said the minister.
He added that the plan regarding the National Company of Uranium implies the continuation of the uranium exploitation in the next period in a new area.
Georgiana Bendre