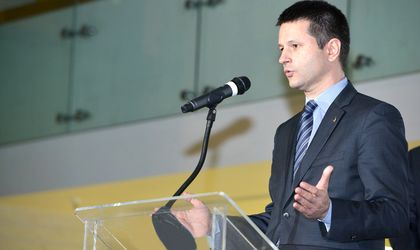 State-owned energy producer Hidroelectrica might be listed in maximum six months and can be one of the most profitable listings that Romania has ever had, but the deadline shouldn't be speculated, says the minister of energy, Victor Grigorescu.
"It's hard to establish a deadline for listing because besides the technical element, the market condition should be analyzed. I think that this listing will happen in maximum six months , but I wouldn't want to speculate, because we should choose the best moment from the market," said Grigorescu at Digi24.
"Hidroelectrica's listing is probably one of the most important actions that we do in this mandate. We have committed to continue this process and I can say that it will be finished during this mandate. There are several technical aspects that need to be clarified before and there is a lot of effort in this respect. Firstly we need to clarify and finish this development strategy of Hidroelectrica, because the listing must have only one goal: to make the company stronger; from my point of view and a company  with a bigger role at national and regional level. This means that we have the highest number of available aggregates. It's probably one of the highest availability of Hidroelectrica aggregates from the history. This also comes as a result of the upgrading process," added Grigorescu.
He also said that it would be inappropriate to say something about the price.
At the beginning of September, Ovidiu Agliceru, the president of Hidroelectrica Directorate, said that the company's listing might be carried out at the middle of 2017.
The Energy Ministry will make a public offer of capital increase of 15 percent at Hidroelectrica.
Georgiana Bendre