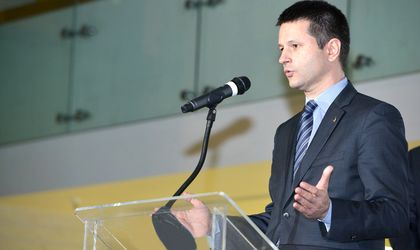 The minister of Energy Victor Grigorescu announced on Sunday that the gas pipe linking Romania to Bulgaria under the Danube will be finished by the end of this year. He said that this project will ehance the energy security of the two countries.
Grigorescu emphasized the fact that Romania has one of the most important energy systems from the region, "it is strong, solid and its situation is improving. Even if there are areas in change, the tensions are the result of improving process. We are an important contributor at the region level. Even if we have syncopes, we overcome them, we are a positive example for the region."
He adds that in what concerns the gas pipe linkage Bulgaria-Romania-Hungary-Austria, it is the first time in a long period of time when Romania took the responsibility to make a new pipe of 500 km with European funds.
Moreover, the minister said that after Hidroelectrica will get out of insolvency, it will be modernized.
Georgiana Bendre