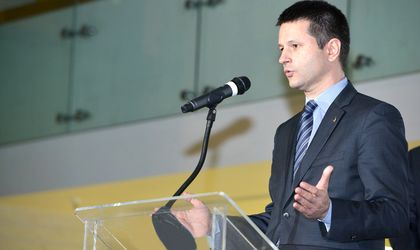 The energy resources development from Black Sea is a priority for Romania because it's the key to Romania's energy security for the next decade, says the minister of energy, Victor Grigorescu.
Grigorescu visited the central offshore platform of OMV Petrom, one of the seven oil platforms owned by the company in the low depth waters of the Black Sea. The visit took place with the occasion of 40 years celebration of offshore oil activity in Romania.
"I've discussed with the company's representatives about the plans for the future, about the investments in upgrades or new production capacities. They consider that the Black Sea is an important region, with potential and will continue to invest, being committed to both low depth water and high depth water projects," said Grigorescu.
This year OMV Petrom has total investment budgets of EUR 700 million and around 85 percent goes to upstream projects, according to Grigorescu.
The Black Sea production is around 30,000 barrels/day, both in crude oil and gas, which represents approximately 20 percent of OMV Petrom production.
Georgiana Bendre