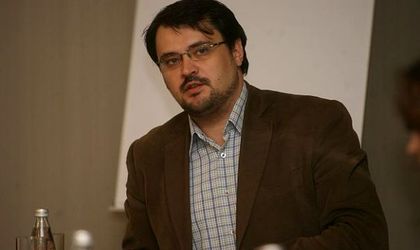 This Government has already brought in the country EUR 2 billion worth of EU funds at the end of the 2007-2013 programing period and the total estimated funds for 2016 amount to  EUR 3.2 billion, says the minister of European Funds, Cristian Ghinea, according to Agerpres.
"Batman! Batman! The Government adopted yesterday a memorandum, that represents a commonality: the Ministry of Finance (MFE) took the budgetary previsions from the Management Authorities to be transmitted to the European Commission. These numbers given by all the Management Authorities confirm exactly what I've declared publicly until now, " said Ghinea on Thursday on Facebook.
Ghinea adds that the Ministry of European Funds has conceived a simplified procedure of designation for some Management Authorities for 2014-2020 Programs.
"Precisely for not waiting the designation of all the Management Authorities, but to send the payment requests. Thanks to it, the money will enter in the country starting this year. More exactly, EUR 136,848, 561 for the technical assistance programs, humanitarian and administrative capacity (POAT, POAD, POCA). Today I negotiated a possible way for some simplified schemes from POCU to follow a similar model, " says Ghinea.
According to the minister, the fact that this scheme for the three programs was accepted after long negotiations with the European Commission is a success of the present leading team of the MFE.
Georgiana Bendre