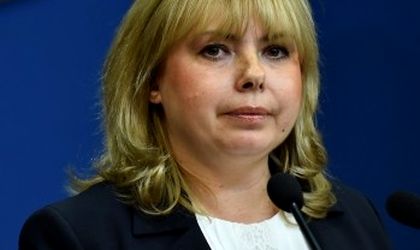 The Ministry of Public Finance doesn't take into account any changes of conditions for Prima Casa, but analyses the possibility of distributing guarantees from the banks that still have funds to the ones that finished them, said the minister of finance, Anca Dragu on Tuesday.
"We don't take into account any changes of conditions for Prima Casa. There are RON 280 million available at this moment. We make an analysis. We have to make an analysis. We have to identify if there are available amounts at certain banks, to make a redistribution of them and then we'll decide what is going to happen with the request that exist at this moment in banks, " said Dragu.
In her opinion, an efficiency analysis for this program is also necessary, considering that since the beginning, in 2009, there was no study of this kind.
"At the moment we invited the banks to discuss with them, because we want to know their reaction regarding this program. It began in 2009 and until the present, there was no analysis  of the program. This is the phase in which we all discuss the involved factors, to see what effect it produced on the market," added Dragu.
The declarations were made in the context in which some information appeared, according to which the down payment for Prima Casa loans would rise to 15 percent from the current 5 percent.
The ceiling prices for the allocated state guarantees were reduced to almost half, to RON 1.6 billion, but recently, based on the discussions regarding the debt discharge law for the mortgage loans, the government approved an additional guarantee of RON 500 million.
Georgiana Bendre