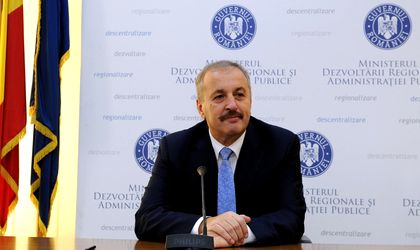 The state-backed mortgage program Prima Casa will continue and will be optimized, so that in certain conditions, some young families might access it without a downpayment, said the deputy PM Vasile Dincu, who is also the minister of regional development and public administration.
"We hope, after the negotiations that we had this year with the Finance Ministry, to have a budget a few times bigger starting next year, because it has been really successful in the last years and succeeded performing very well out of all indicators. We'll try to optimize this project. Maybe it's necessary to think a little at the conditions, to make some conditions for the advance payment to be for example correlated with the incomes of the young families. For many young families, 15 percent of the apartment's value is maybe too much, it's hard to get a loan," said Dincu.
"Also maybe the duration should be expanded, so the social apartments to be more accessible. 'Prima Casa' is a form of sponsorship for young people, so it has a social dimension," added Dincu.
He says that the elimination of the downpayment for Prima Casa will be decided taking into account the analysis.
"Taking into account this situation, some young families who can't give advance payment to access a loan without an advance of a financial analysis of the incomes shows this," said Dincu.
Georgiana Bendre