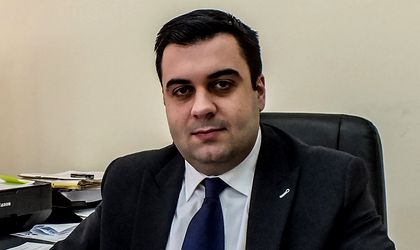 The new interim CEO of Tarom for 30 days has been appointed Daniela Dragne, after Florin Susanu's  resignation, announced the minister of Transports, Razvan Cuc within the Parliament.
"Daniela Dragne was appointed on Tuesday interim general director for a period of 30 days. She is a person with an experience of more than 11 years in Tarom. She has been the representative of Tarom at Tel Aviv until now, one of the most profitable flights of the company. Mister Susanu informed me that he wants to continue to be a pilot. He is a pilot, a symbol of Tarom, as all the pilots are, and we decided to appoint misses Dragne until we finish the discussions with the other persons to decide upon a Tarom management," said Cuc.
He added that Dragne "can do a lot for Tarom in 30 days, as mister Susanu did."
Tarom employees that might be laid off won't receive 18 compensatory wages, but close to 8, according to the new collective work contract, said the minister.
"There were some measures taken that are slightly beneficial for the company at the moment" said Cuc.
He added that he is unsatisfied about the big number of employees of Tarom, respectively 2,000, confirming that for the current number of aircrafts in Tarom' fleet, respectively 23, there won't be any profit.
"Without a restructure there won't be any profit. I know that there will be discussions and complaints, but it's the only solution to redress the company,"  Cuc concluded.