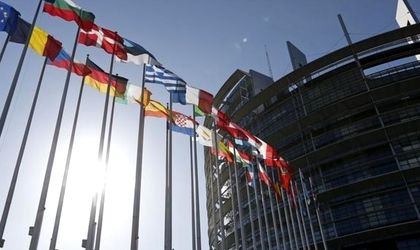 Romania is interested in maintaining a solid industrial base in the European Union with an even spread in other EU member countries, said Costin Borc, deputy Prime Minister and Minister of Economy, at this year's first informal COMPET council.
According to a press release from the Minister of Economy, the main subjects discussed at the meeting were the digitalization of the industry and European companies, the mobilization of intelligent investments for the industry development and the future workforce.
Costin Borc presented during the COMPET meeting the "Competitive Romania" project and its 16 priority actions, including the adaptation of the educational system to the market demands, the application of a new fiscal framework that encourages developments and the definition of a functioning framework for the TIC industry.
Borc also highlighted the need to eliminate the digital gap between urban and rural areas by offering facilities for the installment of TIC companies in rural zones.
The Romanian deputy Prime Minister has declared that the transition to a digital economy is extremely important for Romania, claiming the TIC industry and the creative sectors are the key elements for economic growth. The minister believes the STEM education (science, technology, engineering and mathematics) "is extremely important for our common target of digital transformation".
The first informal COMPET council meeting was held in Bratislava on July 18. The Slovakian president participated at the meeting, along with the vice president of the European Commission, Jyrki Katainen, Elzbieta Bienkowska, internal market, industry, entrepreneurship and SMEs commissioner and Carsten Pillath, general director for economic activities in the General Secretary of the EU Council.
Andreea Dulgheru