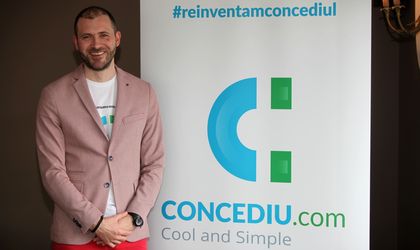 Millenium Tour launched Concediu.com, a portal that allows tourists to book full holiday packages (accommodation, transport, food) from multiple tour operators that offer holidays aboad (charter packages for Greece, Turkey, Spain, Portugal and more) and Romania.
In the first phase after launch, the site offers over 3,000 tourist packages to over 40 destinations, with 80 percent representing foreign destinations. Concediu.com was developed by TravelFuse, which provides technologic solutions for the travel industry, with over 10 years of activity on the market and collaborations with several travel agencies in Romania.
"Today is very easy to purchase online flights or accommidation, but when you are interested in a complex package and want the entire offer available on the market you must do research for every tour operator. It involves a lot of research time, to compare numerous offers, which makes the choice even more difficult. We identified the need for such an online project that can customize the tourist's offer among the multitude of packages available on the market," Madalin Mancila, Concediu.com managing director said.
Millenium Tour estimates that Concediu.com will attract over 100,000 users in the first month, and in 2017 expects to record 15 million unique users.
On the medium term, the investment made by Millennium Tour stands at over EUR 1 million. The amount will be used in developing the booking platform and to reach a market share that will allow it to become maket leader. The project was developed in three months and required an initial investment of over EUR 100,000, a share in the investment program of EUR 1 million, spread over three to five years.
"We want to be the best on the market, especially that this segment, with certainty, will generate competition in the coming years. Our plan is to develop Concediu.com and we do not exclude an exit by year five," Mancila stated.
Launched in 1999, Millennium Tour created Paravion in 2005, which was sold one year later to Happy Tour travel agency. At the end of 2016, Millenium Tours posted an EUR 2 million în turnover.