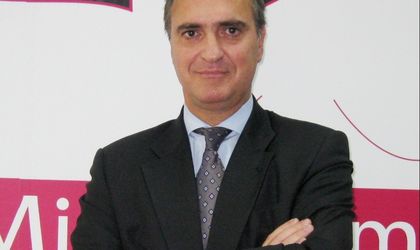 Jose Reino da Costa, 48, has been approved by the National Bank of Romania and begins his mandate as the new CEO of Millennium Bank Romania.
He was appointed by the board of directors at Millennium Bank Romania to replace Jose Toscano, who concluded his 6 year tenure.Toscano set up the 2007 launch of Millennium Bank in Romania and helped grow the business and the territorial network.
Costa has been an associate of Millennium bcp group for almost 14 years and worked in Portugal, Macau, and Angola. In the last four years, he was CEO of Millennium Bank Angola.
Millennium Bank Romania has 65 branches and almost 700 employees.
Ovidiu Posirca