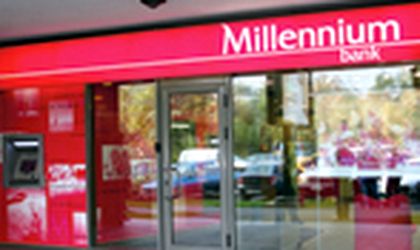 The Romanian subsidiary of Portuguese Millennium bcp reduced its net loss by 88 percent y/y to a negative EUR 3.4 million in the first quarter of 2012, supported by a decrease of impairment charges, and the lender is focusing on a clear cost containment policy.
Banking income dropped by 19.4 percent y/y to EUR 5.2 million in Q1, while banking costs fell by 18 percent to EUR 9 million.
The gross volume of loans to customers was up by 19.2 percent to EUR 409 million at end-March 2012, while deposits gained 0.9 percent to EUR 295 million. The slow growth in deposits was impacted by the lender's decision to reduce interest rates on time deposits in order to protect the interest income.
Millennium closed 1 branch operating 65 units across Romania in Q1, while the number of employees was cut by 10 to 689.
Ovidiu Posirca