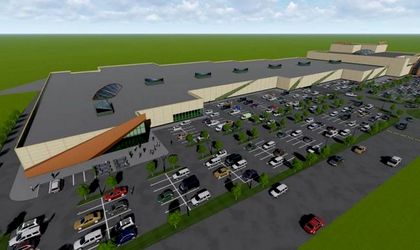 Targoviste authorities signed a contract for the land where a new mall will be built, in the very same place where Nicolae and Elena Ceausescu were killed – a former military unit.
The shopping mall will be built on an area of around 70,000 square meters.
The evaluation commission confirmed that the winner of the auction to build the property was PK GRIZZLY SRL, with an annual payment of RON 477,866. The company is part of the Prime Kapital group, with vast experience in this type of investments, with 50 commercial centres, and 5 international projects (2 in Bulgaria, 2 in Slovenia and one in Poland).
The construction deadline is in two years. The estimated budget for the investment is RON 227 million, excluding VAT.
The land and buildings of the former military unit next to the Targoviste train station are now under the administration of the Dambovita County Council.
Currently, the site of the communist leader and his wife's execution is a touristic attraction, as the bullet holes can still be seen in the wall in front of which the two were killed. However, it seems that the landmark will disappear once the mall is built.
The Mayor or Vice-mayors of Targoviste could not be reached for comment.