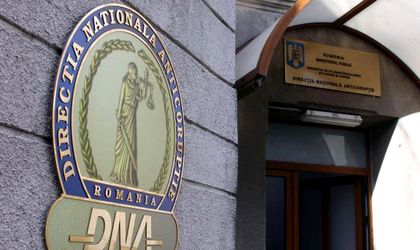 Military prosecutor Nicolae Lupulescu is the second candidate for the post of head of National Anti-corruption Directorate (DNA), Minister of Justice Tudorel Toader announced today. The other candidate is prosecutor  Paula Tanase, hailing from from Galati. This is a key position, held until 9 July 2018  by Laura Codruta Kovesi. She was dismissed by Romanian president Klaus Iohannis amid ruling party pressure.
Military prosecutor Nicolae Lupulescu submitted his bid for the position of head of the National Anticorruption Directorate on Thursday.
Major General Nicolae Lupulescu joined the military prosecutor's section of the General Prosecutor's Office on 14 March 2016.
Paula Tanase, a prosecutor with the Prosecutor's Office attached to the Galati Court of Appeals, submitted her bid earlier this week.
According to the timetable announced by the Ministry of Justice, the list of candidates fulfilling the legal conditions for participation in the selection and programming of interviews will be displayed at the ministry's headquarters and will be published on its website on 29 August 2018. The selection procedure includes an interview with Minister of Justice Tudorel Toader. The results of the selection will be announced on September 6.
This is the second selection campaign launched by the Ministry of Justice for the position of DNA head  after the Justice Minister announced that none of the four candidates  in the first round met the necessary conditions.