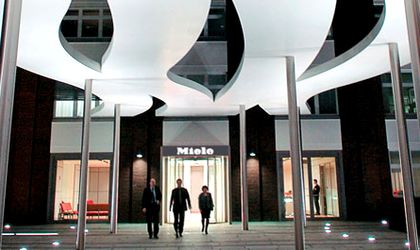 Home appliance producer Miele posted a turnover of EUR 1.95 million last year on the local market, which represents a 71 percent growth compared to 2008.
Romania will be the center of focus starting with this year, as the German company aims to expand its footprint in South-Eastern Europe.
"Romania became the center of our attention when it joined the European Union. Apart from Greece, which represents a mature market where Miele has been running operations for 40 years, Romania holds an important position in Miele's future plans in the region," said Stavros Politis, Export Manager of Miele in South-Eastern Europe.
The high development potential of the local market and the proximity to Central Europe were key factors in the decision to invest in Romania.
Miele Appliances SRL opened in 2007. The company recently inaugurated a new production unit- the Miele Tehnica plant in Brasov that produces electronic components.
In total, Miele has 12 production units worldwide, of which 8 are located in Germany. Globally, Miele has 16,600 employees, 60 percent working in Germany.
Otilia Haraga