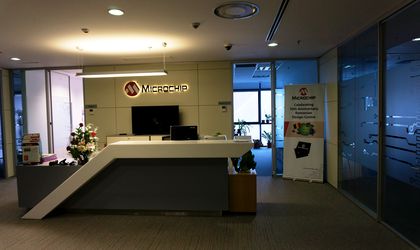 Microchip Technology  has expanded the leasing contract in AFI Park 1 with another 1,000 sqm, where around 100 new employees will work. The company currently has 200 specialists in the country, doing research & development and working for global clients in the automotive, industrial, medical and telecommunications market.
In April, Microchip acquired Atmel, an important competitor, designer and producer and producer of semi conductors.
"At the same time with the consolidation of semi-conductors industry, Microchip continues to develop a successful strategy by a an expanded acquisitions range, that doubled the revenues growth compared with the organic rate of results appreciation registered in the last years. The Atmel acquisition represents the most recent chapter of our development strategy, that will bring forward the operational scaling process and the Microchip clients database, " said Steve Sanghi, CEO Microchip.
Microchip and Atmel will continue to produce and supply assistance for the existent components. Microchip has delivered over 12 billion of micro stations PIC until now.
The local R&D center of Microchip has been operational for a decade.
Georgiana Bendre