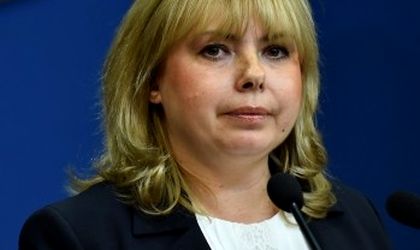 The Ministry of Public Finance (MFP) is to update the 2017-2019 fiscal budget strategy to include the funds needed for the preparation of Romania's EU Council presidency in the first half of 2019, Anca Dragu, Minister of Public Finance announced.
"We have this fiscal-budget strategy for three years. We will update, for the 2017-2019 period, this fiscal budget strategy that continues to include als resources directed at preparing the presidency, right now at an estimative level, based on the numbers stated by other countries.
Within a short time, we hope to also have the concrete numbers," Dragu said during the debate "Start to 2019, Romania at the presidency of the EU Council." According to Dragu, experts with the MFP met their Estonian counterparts in Talin for talks regarding the means to allocate funds to the upcoming EU Council presidency.
Georgeta Gheorghe