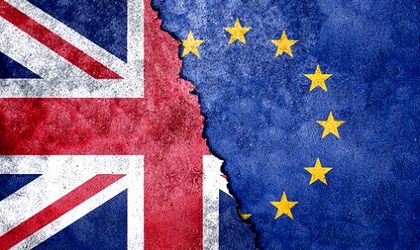 The exit of the UK from the European Union, a move expected to take place next year, will not have a big impact on Romania's international trade activity, according to the Ministry of Finance (MFP).
In its convergence report that covers the 2018-2021 period, the MFP states that the impact of Brexit will have a "moderate amplitude" because the trade between the two countries is reduced. Romanian exports to the UK are worth EUR 2.6 billion (4.1 percent of total exports), while imports stand at EUR 1.7 billion, holding a share of 2.2 percent of total imports.
"On this backdrop, it can be considered that Brexit will not be a significant obstacle in Romania's international trade activity," said the MFP.
According to the British Office for National Statistics, UK imports from Romania stood at GBP 2.6 billion in 2016, while exports to Romania reached GBP 1.8 billion.
The MFP added that the effective exit of the UK from the EU happens next year, so it should give Romania's public and private sector enough time to prepare for the change.
The report points out that the economic growth targets of Romania are primarily impacted by external risks, mainly by the economic evolution of the country's main trading partners.
In 2017, Romania's top three export markets were Germany (23 percent share), Italy (11 percent) and France (7 percent), according to Eurostat, the statistics office of the EU.