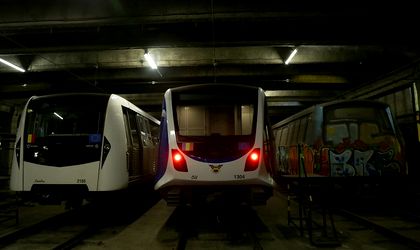 Metrorex submitted the documentation for the construction of the 1 Mai Metro – Otopeni Metro in the Electronic Procurement System (SEAP). The contract will be launched only after receiving a green light from the National Agency for Public Procurement (ANAP).
According to Economica.net, from previous experiences, the ping-pong game between Metrorex and ANAP could end this fall, so that the 6th magistral, with a value of EUR 1.3 billion, will be the largest infrastructure project auctioned in 2018.
The project already has secured an EUR 320 million funding from Japan and most of the investment would be secured from European funds, but the Government of Romania is still awaiting a decision on this from the European Commission.
The 6th Metro Line, 1 Mayi – Otopeni, is Metrorex's most advanced project, with approved technical and economic indicators in the Government and expropriated expropriations. Preliminary design was also carried out and on October 30, 2017, received the Environmental Agreement.
The new section will allow direct connection between North Railway Station and Otopeni Airport, without transhipment of passengers by changing platforms and trains. The new subway line will have a 14.2 km route and will include 12 stations, with the following names: 1 Mai Station (Existing), Pajura, Exhibition, Montreal Square, Baneasa Station, Baneasa Airport, Tokyo, Washington, Paris, Brussels , Otopeni, Ion IC Bratianu, Otopeni Airport.
A loan agreement was signed, in March 2010, between the Ministry of Public Finance and the International Agency for International Cooperation (JICA) worth EUR 320 million for the preparation and implementation of the project. The value of the loan assures the financing of consultancy services, design, supervision of works and 33 percent of the value of the works for the execution of the resistance structure.
The duration of the works is estimated at 48 months.